Our Firm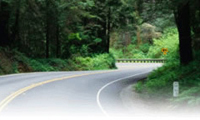 Douglas K. Shannep, CIMC®, CIMA® is the managing director of QRS Wealth Advisors in Escondido, California. As the managing director, Doug's primary responsibility is to make certain that our firm delivers the investment strategies, planning advice, and services necessary to help each client strive to meet their financial objectives. Doug endeavors to constantly improve our levels of personalized client service and satisfaction. Most of his time is spent meeting face-to-face with clients to provide financial and retirement planning advice.

Doug is a graduate of California State University, Fullerton, with a degree in Business Administration, Management. He began his career in financial services in 1984. He is a member of the Investment Management Consultants Association (IMCA) and is a Certified Investment Management Consultant (CIMC®) and Certified Investment Management Analyst (CIMA®).

Doug is an Investment Advisor Representative of Woodbury Financial Services, Inc., a registered broker dealer, member FINRA and SIPC. California Insurance License #0672641.

Outside of work, Doug enjoys all types of sports including golf, walking and jogging. Doug and his wife, Sheryl, live in Escondido, CA, and enjoy an active involvement in their church.

"Service, excellence, and integrity are the cornerstones of our firm. I will always strive to see that our client's needs come first and to improve their quality of life. I receive great satisfaction and fulfillment in knowing that we are helping our clients strive to accomplish their financial goals."
Who is QRS Wealth Advisors?
Our firm provides investment management for successful business builders, affluent investors and retirees who want to make wise choices regarding their wealth.

We utilize a consultative process and comprehensive approach of meeting the needs and wants of our clients by providing the appropriate independent, unbiased, and objective advice along with customized financial planning.
We coordinate with a team of experts to address our client's unique needs and offer integrated solutions.

Our purpose is to offer solutions that solve or enhance our client's financial situation.
QRS Wealth Advisors has access to a network of specialists:
Tax Planning Specialist (Certified Public Accountant, CPA)
Estate Planning, Trust and Legal Expert (Attorney at Law)
Advanced Estate Planning Specialist (Certified Financial Planner®, CFP®, Accredited Estate Planner®, AEP®)
Wealth Portfolio Management Specialist (Certified Investment Management Consultant®/Analyst® (CIMC®/CIMA®)
Our wealth advisory services include the following:
Wealth Management
Wealth management is the creation of a customized blueprint to help ensure a successful end product – your portfolio.  Wealth advisors stay with you after the portfolio has been built.  That is, after the investment policy has been created and investment manager(s) selected, we provide you with periodic reports to help you understand how your investments are doing compared to your original goals.
Wealth Protection
Wealth protection attempts to shield your wealth from the threats of investment downturn, taxes, lawsuits, education costs, poor health and even death.  Wealth advisors utilize wealth protection strategies to help you enjoy your wealth – instead of worrying about it..
Wealth Transfer
Wealth transfer utilizes sophisticated strategies that allow you to control your assets during your lifetime and beyond.  Wealth advisors help to ensure that your wishes regarding the distribution of your assets during your lifetime and at death are carried out efficiently as well as prevent forced liquidations of assets to pay estate transfer costs and taxes.