DOUGLAS K. SHANNEP, CIMC®, CIMA®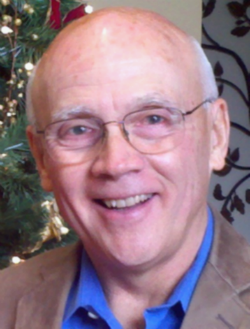 Welcome to discerninginvestor.com!
Please look around our Virtual Office and discover what others have found to be a refreshing difference in exceptional client services.

We believe discerning investors are those who can perceive the value added by personalized service and treatment as a unique individual. They must be "advisor receptive" versus one who goes it alone; that is, they are willing to work as a team. 

While they are the ultimate decision maker, they also see the value of trusted advisors. A discerning investor is also one who is looking for accountability. They want advisors who apply a consistent investment and planning process; tie performance to their goals and objectives; and engage in an ongoing dialogue about their concerns.

The mission of QRS Wealth Advisors is to enable discerning investors to achieve their goals, dreams and aspirations.  Our firm focuses on working with successful business builders, affluent investors, and retirees who want to proceed beyond financial success to personal significance by creating better futures.
We help our clients make wise choices regarding their wealth. Generally, we focus on eliminating dangers and capturing opportunities. Our firm strives to offer clarity and direction by providing creative thinking and problem solving in a collaborative process with our clients and their other advisors. We expect to build a trusted relationship with you over your lifetime. 

Our firm utilizes a consultative process in a comprehensive approach to identify the needs of our clients.  This allows us to provide appropriate independent, objective and unbiased advice along with customized financial problem solving.
Explore the unique features and risks of indexed annuities and their potential role in investors' retirement income strategies.

Discover how qualified charitable distributions work and why they may now be more valuable than taking a tax deduction.

Solo 401(k) plans and SEP IRAs may help small-business owners and the self-employed shelter more income from taxes and save for the future.

Explore the benefits of individual life insurance versus work-based coverage, and compare term and permanent policies.
Estimate how much would remain after paying income taxes and penalties if you took an early distribution from a retirement plan.

Use this calculator to estimate the federal estate taxes that could be due on your estate after you die.

Determine whether you should consider refinancing your mortgage.

This calculator can help you estimate your annual federal income tax liability.