DOUGLAS K. SHANNEP, CIMC®, CIMA®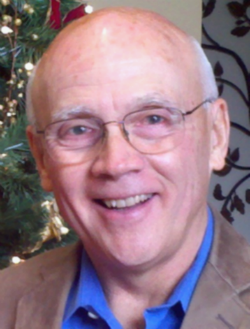 Welcome to discerninginvestor.com!
Please look around our Virtual Office and discover what others have found to be a refreshing difference in exceptional client services.

We believe discerning investors are those who can perceive the value added by personalized service and treatment as a unique individual. They must be "advisor receptive" versus one who goes it alone; that is, they are willing to work as a team. 

While they are the ultimate decision maker, they also see the value of trusted advisors. A discerning investor is also one who is looking for accountability. They want advisors who apply a consistent investment and planning process; tie performance to their goals and objectives; and engage in an ongoing dialogue about their concerns.

The mission of QRS Wealth Advisors is to enable discerning investors to achieve their goals, dreams and aspirations.  Our firm focuses on working with successful business builders, affluent investors, and retirees who want to proceed beyond financial success to personal significance by creating better futures.
We help our clients make wise choices regarding their wealth. Generally, we focus on eliminating dangers and capturing opportunities. Our firm strives to offer clarity and direction by providing creative thinking and problem solving in a collaborative process with our clients and their other advisors. We expect to build a trusted relationship with you over your lifetime. 

Our firm utilizes a consultative process in a comprehensive approach to identify the needs of our clients.  This allows us to provide appropriate independent, objective and unbiased advice along with customized financial problem solving.
Do you know how investments are taxed and which strategies can help improve a portfolio's tax efficiency?

This article outlines three defensive strategies that may help during economic downturns: low-volatility, dividends, and defensive sectors.

This article discusses risks involved in developing treatments and vaccines for COVID-19, and why discoveries might not benefit investors.

How do recent classification changes reflect shifts in the telecommunications sector, and what does that mean to investors?
This calculator can help you estimate your annual federal income tax liability.

How much do you need to save each year to meet your long-term financial goals?

Estimate of the maximum amount of financing you can expect to get when you begin house hunting.

What will my net Social Security benefit be?